It doesn't cost to be 'compassionate.' It comes from the heart. The very definition of the word 'compassion,' presents a rich tapestry of caring for the suffering of other people, going that extra mile to relieve suffering.
I have witnessed incredible acts of compassion and kindness, in the City of Redding, in California. People feeding the homeless, driving them for breakfast, being involved in city wide projects. Once the battery in my cell phone had gone dead when I was in Lake Boulevard in Redding, California. I had just arrived in the city, I didn't really know my way, had no car and needed to get home. A man came out of this office block. He asked me if everything was OK. I told him my phone was dead. Without hesitation, he said 'I will drive you home.' That was compassion in action.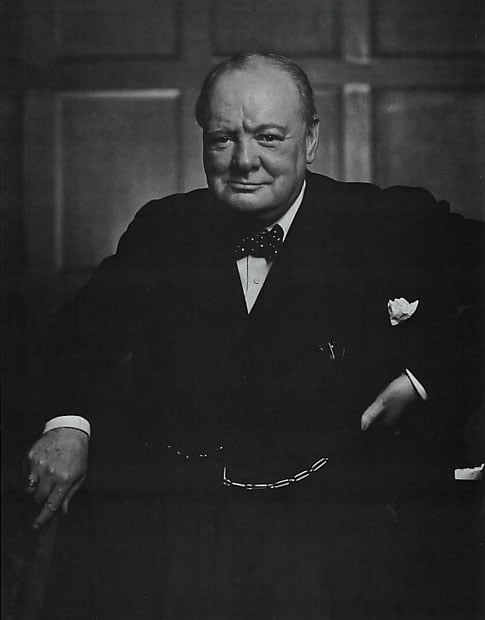 Winston Churchill was inspirational, heroic and compassionate. A quote attributed to Churchill says this: 'We make a living by what we get, but we make a life by what we give.' It could be a smile, a kind word, giving someone a meal, giving of your time to listen to someone, helping a stranger financially, serving the community – there are so many ways to give.
It takes a great deal of strength and character to be a good person. Compassionate leaders are sometimes seen as weak, without a backbone, a 'soft touch.' Some feel they need to 'trash talk' their competitors, rivals, the opposition, to show 'who is boss.' Not so. Compassionate Leaders can be 'life changers,' and 'world changers.'  You don't have to maintain a certain style of leadership where you are seen to be 'strong' if you are coercive, forceful, authoritarian. When you are compassionate, you increase the capacity of your workforce, your community, the people around you, to be compassionate themselves – this potentially leads to happiness, thereby decreasing stress and anxiety. You bring optimism and hope into an organisation by being a Compassionate Leader.
I was born in Colombo, Ceylon, (now Sri Lanka), where I witnessed 'compassion in action,' in my own family. I saw my grandfather, Reverend Canon Ivan Corea, reaching out to a Sri Lankan community called the 'Rodi', who were treated like untouchables, outcasts of society. My grandfather (who was a clergyman), found them employment, clothed them, fed them and housed them on church property. He made a lasting impact on my life. When my grandfather passed away I witnessed a very moving sight, over a hundred members of the Rodi, the poorest of the poor, (there were also those who had turned to Christ), had heard he had gone to be with Jesus his Lord, Master and Savior in Heaven and they were weeping uncontrollably – he had touched their lives – they remembered his acts of compassion.
Jesus is a very powerful example of a Compassionate Leader. 'Jesus Wept,' are two of the most emotionally loaded words in the Bible. ( John Chapter 11: verse 35) He was moved by emotion for people who came to see him and hear him – he put compassion into action by healing the sick, causing the blind to see, raising the dead, feeding people when they were hungry. It was always 'to the least of these.'
 Here are 5 lessons in Compassionate Leadership:
Serve others – go that extra mile for people in your workforce, your community.
Be open, honest, transparent, in your communication with others.
Be flexible – you may have to set aside the rule book of your organisation in the interests of others.
Lead by example – preach what you practice, you need to be compassionate yourself and genuinely so.
Avoid trying to motivate your workforce by judging your employees and criticising them in front of others. Lift them up, speak up for them, show them kindness. It will bring positive organisational change – for the better.
Ivan Corea